"The future depends on what you do today."
- Mahatma Gandhi
Fundraise In Memory
Raising Donations is a great way to honor your loved one and make a difference for people living with breast cancer.
Honor your loved one with a personalized Memorial Page where friends and family can donate.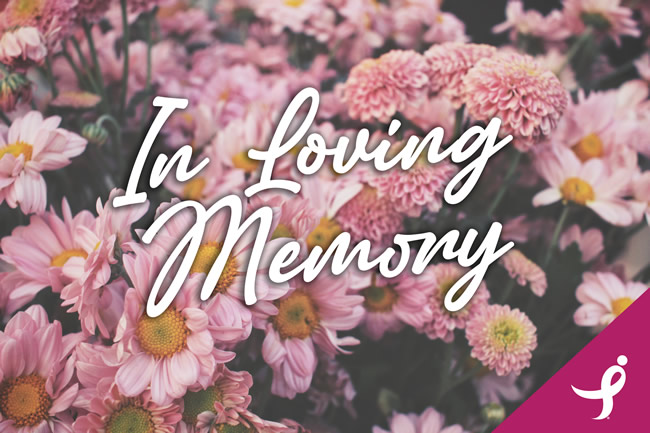 As you honor your loved one, you may want to collect donations in-person at a memorial service or event. Simply click on the link below to easily learn how to easily submit checks to Susan G. Komen.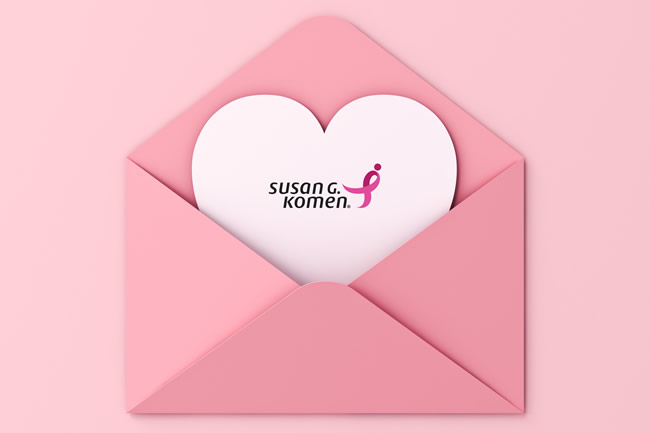 You may want to host an event to honor the memory of a loved one. You can do this on your own or with a group, like friends & family. These options below allow you to collect donations, invite others to fundraise with you, and earn recognition items.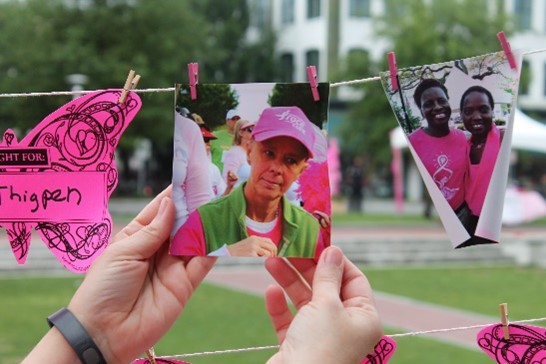 Honor Their Story
Raising money online is a great way to remember a loved one while bringing hope and help to others who are fighting breast cancer.

Create
When you create an online fundraising page you'll be able to customize it with a photo (or video) and story about the person you're honoring.

Collect
You can easily share the link to the fundraising page with friends and family so they can donate and leave messages.

Continue
With a fundraising page, you can continue your loved one's story for years to come.
Collecting Donations in Person
When you set-up an online fundraising page, you can print a special poster containing a unique QR code which makes it easy for people to donate (in-person) to the fundraising page via their mobile phones.
With this option, people will be able to donate from anywhere with their credit/debit card. Note: If you do still happen to collect check donations, you can upload them using our app or send them in using this form.
Create An Online Memorial Fundraiser
If you still prefer to do all of your fundraising offline, then please register your offline fundraiser before mailing us your donations.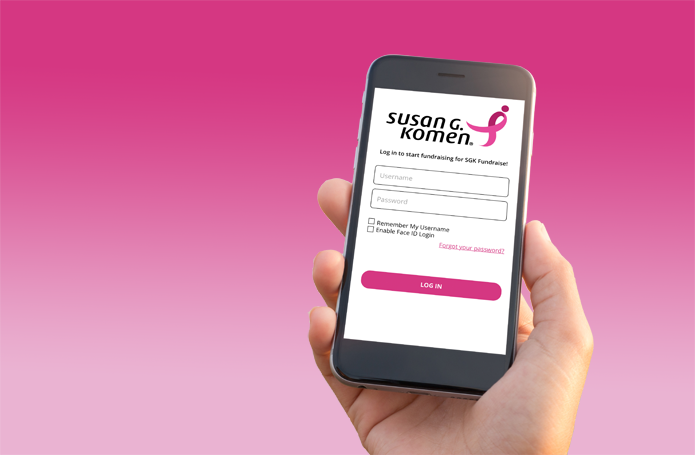 Dedicate Any "DIY" Fundraiser or Event Participation
Any DIY fundraiser you create or any Komen event you participate in can be dedicated to someone you love.
Just add your dedication during the registration process and include your reason for fundraising on your personal or team's fundraising page.
Other Ways You Can Fundraise…

On Your Own
Celebrate survivorship, ask for donations for your birthday, run your first marathon, host a bake sale… do anything that you love as a personal fundraiser for Komen. As a Group
At your workplace or school… or with your friends, your book club or your sports team… fundraising as a group can make a huge impact.

Specialty Campaigns
Fundraise using a pre-set DIY campaign or Signature Komen Event. Perfect for groups and individuals alike.
Support a Fundraiser
To support a friend's fundraising efforts, please search for them below. Enter the name (or the first few letters), and then click 'Search.' If you're having trouble, try leaving the field blank and clicking 'Search' to display all.
Find or Donate to an individual's fundraiser
The Impact
In our mission to end breast cancer
Research
Invested Nearly
$1.1B
In Breast Cancer
Research Since 1982
Care
More Than
220K
Received Financial
Assistance and Support
Community
United With
30M
Across Our Breast
Cancer Community
Action
Mobilized
100K
To Advocate
For Patients' Rights
Questions?
Do you have a special request or need more assistance?
Do you have questions about starting a fundraiser, joining a fundraiser or making donations?
Go to FAQs
Do you have a special request or need
more assistance?
Ask Us
Donate:
Find a Participant or Team to Support
Participate:
Top Donors
Elliott Bryant
Tish Berbaum
Jason Turner
Elaine and Anthony
Meenal Sethna