"The ones who are crazy enough to think they can change the world, are the ones who do."
- Steve Jobs
Fundraise With Your Company
Teambuilding has never been more fun or memorable!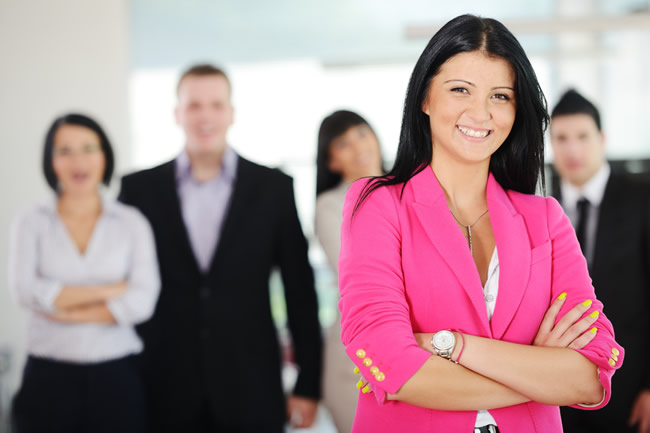 In just a couple of steps you can create a customized donation page for your employees. Easily collect donations in honor of a colleague, for dress down days, wearing pink or any idea you have to support Susan G. Komen.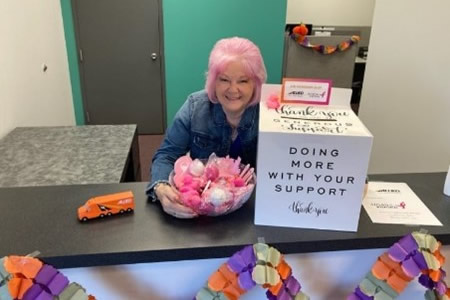 These fundraisers are already pre-set with customized tools, social media and fundraising asks.
It is easy to create your company page and start fundraising with one of Susan G. Komen's Speciality Fundraising Campaigns.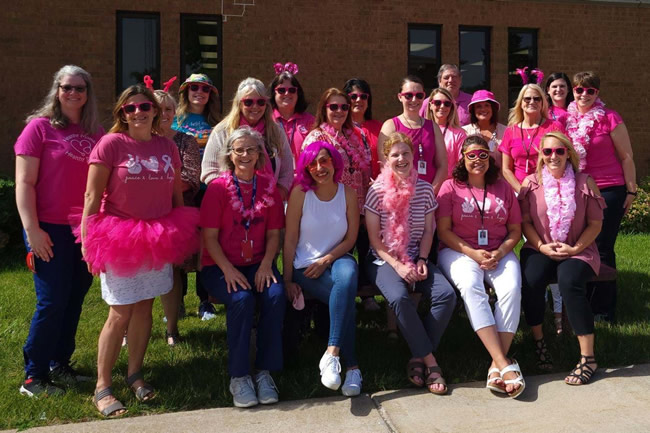 We are here to support you on your fundraising journey. Our resources include:
Fundraising tools that help you to plan and promote your fundraiser, like editable event and goal posters, invitations, social media graphics, and more
Tools to help you thank donors and recognize top fundraisers
Access to the SGK Fundraise app (when you register your fundraiser online) that allows you to easily promote your fundraiser, ask for donations, and deposit checks
DIY Specialist support at fundraise@komen.org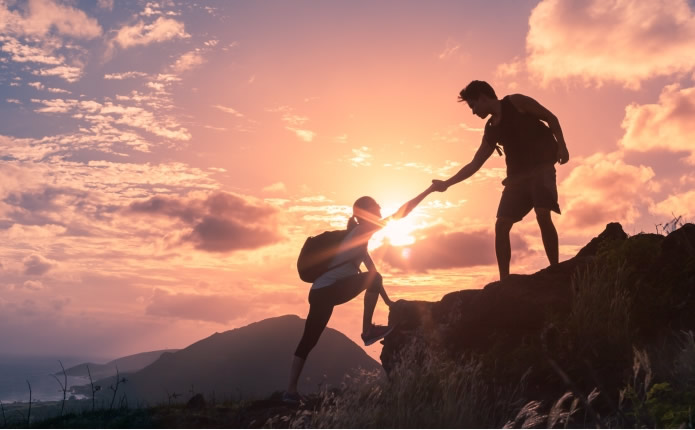 Raise Funds Online, Earn Rewards!
As a fundraiser for Susan G. Komen you will earn recognition rewards as a thank you. As you use your rewards it will be a reminder of the impact you are making in helping end breast cancer.
A few of our amazing fundraisers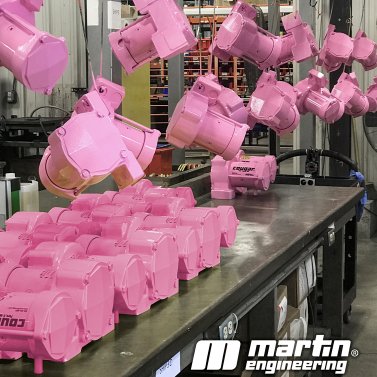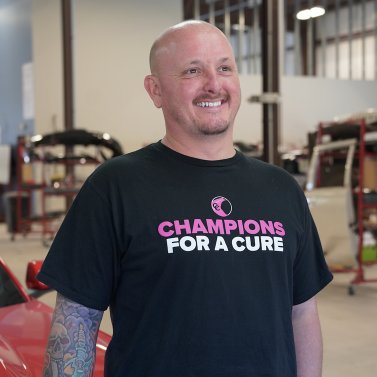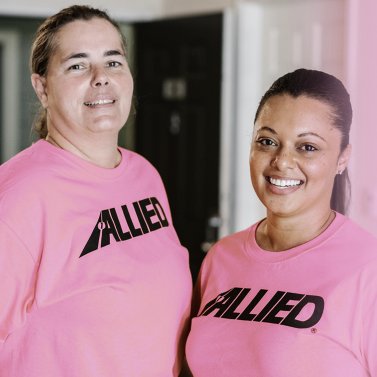 1 -
Carter Haston
($11,204.59)
2 -
Raymond James Women's Symposium
($5,712.70)
3 -
Texas Physical Therapy Specialists-Texas
($3,169.26)
4 -
Valley Pacific Petroleum
($2,045.45)
5 -
The Town of Livingston
($1,985.40)
6 -
Physical Therapy Central (PTC)-Oklahoma
($1,812.12)
7 -
Real Empowerment
($1,768.15)
8 -
FC Tucker
($1,639.30)
9 -
Bath Police Department
($1,285.25)
10 -
Investar Bank
($1,082.65)
11 -
Salesforce
($1,056.80)
12 -
KDP Logistics
($934.06)
13 -
New Hudson Facades
($879.40)
14 -
Commodity Forwarders Inc
($718.00)
15 -
Air Comfort, LLC
($713.80)
16 -
AMEWAS
($693.75)
17 -
The Segal Group
($638.50)
18 -
Wedbush Securities Inc.
($618.00)
19 -
Lockton Companies - SE Series
($570.80)
20 -
NVR Inc.
($551.50)
Other Ways You Can Fundraise…

On Your Own
Celebrate survivorship, ask for donations for your birthday, run your first marathon, host a bake sale...do anything that you love as a personal fundraiser for Komen.

In Memory of
Create a tribute page or create a fundraiser to raise funds in honor of someone you love.

Specialty Campaigns
Fundraise using a pre-set DIY campaign or Signature Komen Event. Perfect for groups and individuals alike.
Support a Fundraiser
To support a friend's fundraising efforts, please search for them below. Enter the name (or the first few letters), and then click 'Search.' If you're having trouble, try leaving the field blank and clicking 'Search' to display all.
Find or Donate to an individual's fundraiser
The Impact
In our mission to end breast cancer
Research
Invested Nearly
$1.1B
In Breast Cancer
Research Since 1982
Care
More Than
220K
Received Financial
Assistance and Support
Community
United With
30M
Across Our Breast
Cancer Community
Action
Mobilized
100K
To Advocate
For Patients' Rights
Questions?
Do you have a special request or need more assistance?
Do you have questions about starting a fundraiser, joining a fundraiser or making donations?
Go to FAQs
Do you have a special request or need
more assistance?
Ask Us
Donate:
Find a Participant or Team to Support
Participate:
Top Donors
Mr. Tash Elwyn
Kristina Meyers
Angee Grady
Whitney Howze
Anonymous