39 Miles for My Mom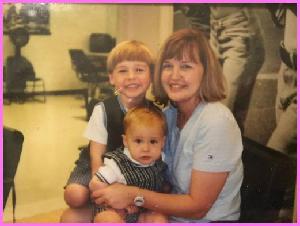 Hey Friends and Family!
On October 28th, 2003, my mother, Gwenda Karnazes, passed away from breast cancer at the age of 39. In celebration of her, and ALL the brave moms, sisters, grandmothers, friends, and families fighting breast cancer daily, I will run/walk/crawl 39 miles on October 28th. I have set a fundraising goal of $3900 to celebrate 39 years of life and hope we can reach it!
I feel that this is a small part we can play in the fight against breast cancer and invite all of you to join me on this adventure! Whether you'd like to donate to Susan G. Komen, run alongside me, or share your own story of what it is you're fighting for, contact me and we'll do it together!
George Karnazes
Contact Info:
Cell - 843-991-2214
Email - karnazesg@gmail.com
Hope to hear from you soon and thanks for your support!
(On race day I will be uploading mileage updates as I run to this page!)
View More
Fundraising Honor Roll
H. Spann Jr. & Elizabeth Laffitte Charitable Fund