2021 Komen Hawaii Race for the Cure
Sunday, October 17, 2021
Opening Ceremony
Zumba

---
Race for the Cure® Event Day Schedule
We look forward to celebrating with you on Sunday, October 17, 2021! Details on our Event Day Program will be posted here soon.
Every October here in Hawaii thousands of women, men, and keiki across the state join together in the RACE FOR THE CURE. We want you to join us for 2021 RACE FOR THE CURE. Every step we take helps our community here in Hawaii and brings us closer to a world without breast cancer.
This is your opportunity to help us end breast cancer forever. Fighting breast cancer takes cutting-edge RESEARCH, CARE, COMMUNITY, and ACTION. The time to act is now. Join us.
Whether you choose to join us at Kapiolani Park or to participate in the ONE campaign from your home and neighborhood, the KOMEN HAWAII RACE FOR THE CURE will be here to raise funds and awareness for the breast cancer movement, celebrates breast cancer survivorship, and honors those who have lost their lives to the disease.
The health and safety of our supporters is our number one concern! Komen Hawaii will not stop until we realize our vision of a world without breast cancer.
Race for the Cure® RACE ROUTE
The race route looks a little different this year. Join us for the 1.8 mile fun run and community walk circling the beautiful Kapiolani Park.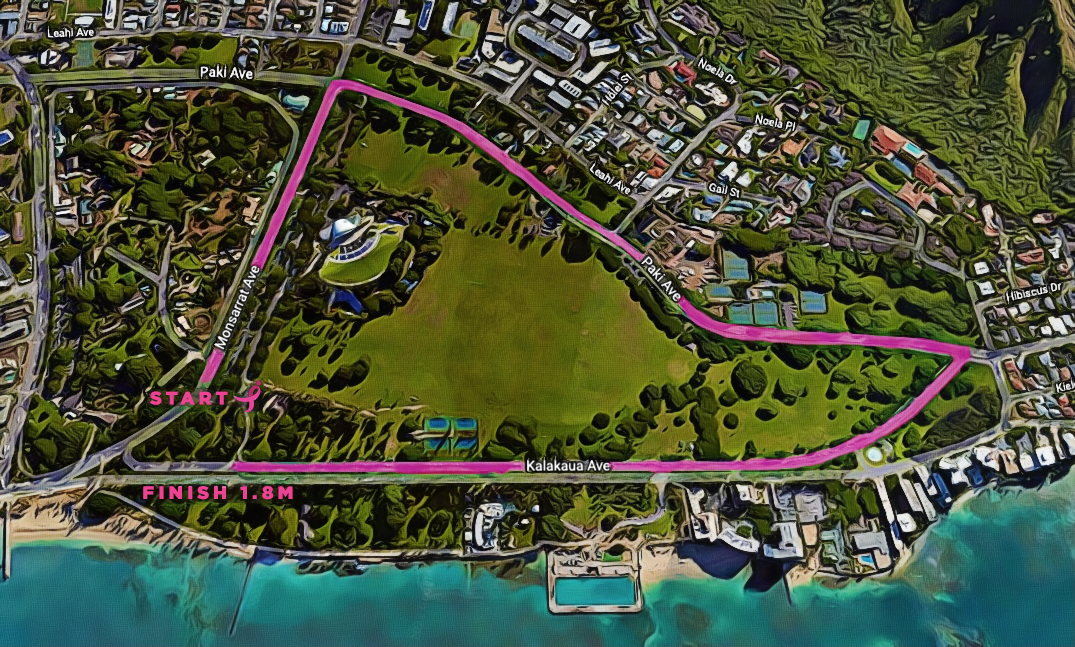 On Sunday, October 17, 2021, we will race for the people who can't: For those too weakened by treatment to join. For those who are suffering. For those we have lost. Together we will fight back against breast cancer.