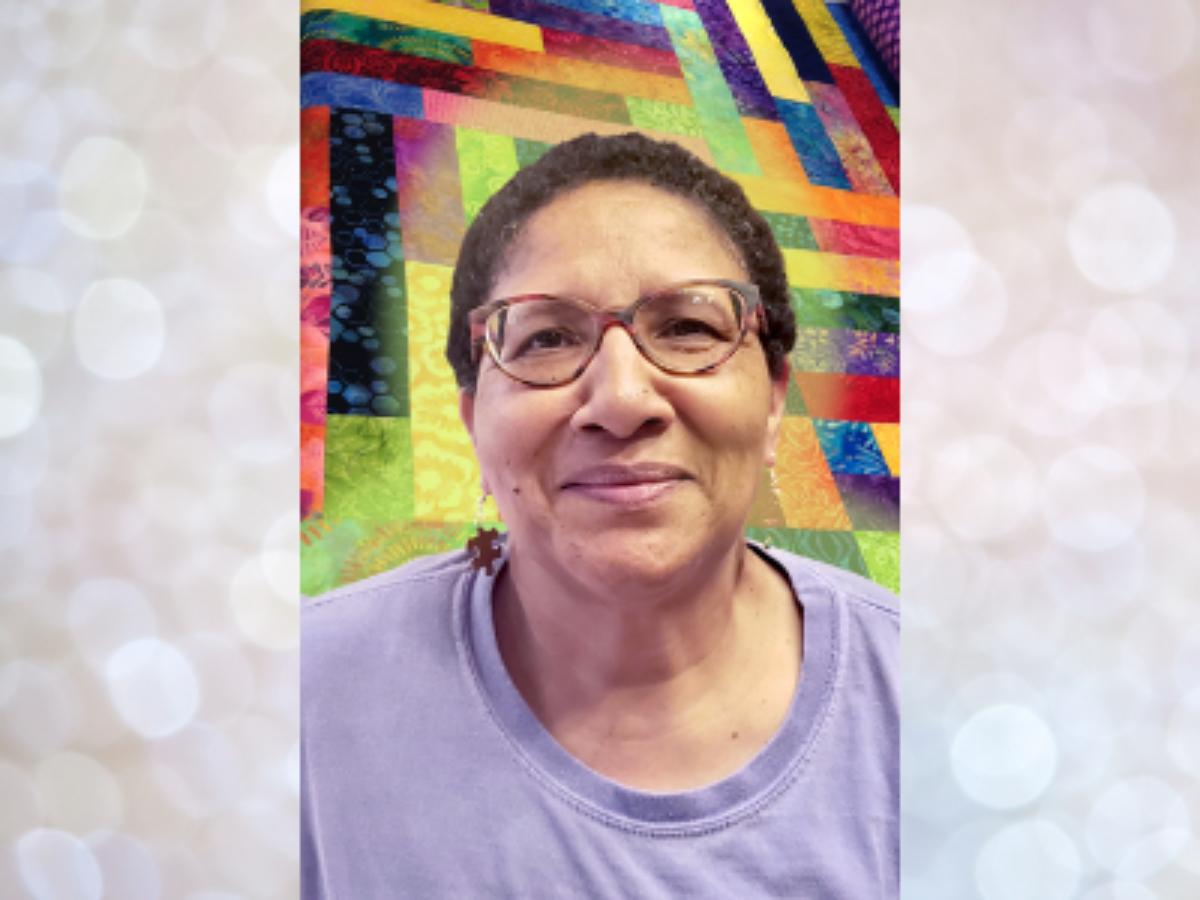 My mother, Eva Mehrotra, passed on September 23, 2021, from heart complications. She defeated breast cancer, but the residual effects from the medications used to treat the disease impacted her health until she passed.
As the world's largest and most impactful breast cancer organization, Susan G. Komen supports more breast cancer research than any other nonprofit outside the U.S. government, while providing real-time help to those facing the disease.
You can make a donation online with your credit card by clicking the button above my fundraising thermometer.
Thank you for helping celebrate my mother's life. Together, we are working toward ending breast cancer forever.
Eva A. Mehrotra
Eva A. Mehrotra, 60, passed peacefully in the comfort of her mountain cabin home on Thursday, September 23, 2021, from heart complications.
She is survived by her husband of 32 years, Gautam, children, Anupama and husband Robin, Charles, and Sofia, mother, Delores Elkins, and four siblings Erminio, Dorothy, Michelle, and Nicholas. She also leaves pets Cori and Max, and several extended family members.
She was preceded in death by her father and grandparents.
Eva was born in Salt Lake City, UT, on June 19, 1961, and spent her life loving and giving of herself to others. She graduated from Kearns High School, attended Westminster College, and graduated with a Bachelor's degree from Eastern Illinois University. In 1989, she married her husband, Gautam Mehrotra, and started their life together. In her early career, Eva volunteered in local hospitals, worked as an EMT in an Emergency Room, and was the Microcomputer Coordinator for the University of Utah. While there, she taught introductory computer classes and planned conferences for the university. In 1992, she worked at the University of Illinois, where she started a summer internship program to prepare minority students for college education in the premedical sciences. After moving to New Hampshire in 1993, Eva helped develop an outcomes-based MD-PhD program at Dartmouth Medical College. In 1996, the family moved to Colorado, where she chose to be a homemaker and raise her family.
Eva is described by those closest to her as colorful, kind, warm, generous, and fiercely independent. She was charged with the mission of making the world a warmer, more beautiful place, and she embraced the challenge with a determination and joy to which none could compare. Eva made and gave hundreds of vibrant, rich, radiant quilts to her family, friends, friends of the family, teachers of family, medical care providers, homeless shelters, the Cancer Center of Northern Colorado, and so many others. "I still sleep under Eva's quilt" has been a common response to the news of her passing.
Just as she stitched love into every seam, Eva spent her springs and summers beautifying the natural world around her. Everywhere she lived, her green thumb coaxed multi-hued plants of numerous varieties to come out of hiding. One of her favorite things was to walk around her yard, holding hands with her husband while the dogs played at their feet, and look at all of the different flowers and vegetables they planted over the years. The family fondly remembers when she stubbornly insisted she could turn Colorado's semi-arid climate into a home for tropical orchids. She truly believed Love could move mountains.
Eva loved to learn and read. She faced her fears head-on by taking classes in adulthood, including math and swimming. She was always watching a tutorial (or five) about her garden or sewing room. In one of her last conversations with her eldest, she described all of the new things she was learning from her most recent read and how she was stopping to take notes to remember them for the future.
Eva sang in her churches' choir for years growing up, and she fondly described going dancing with her best friends in school. She shared this passion with her family, most notably her son, and was always humming a tune.
Eva laughed and lived unabashedly loud, free from propriety, traits most truly embodied by her youngest. She always opened her arms to anyone who needed a really good hug. Eva loved the holidays. Annual Thanksgiving visits from family Michelle, Art and Avery guaranteed laughter, good food, and late nights around the card table. She lived her life by a phrase her mother taught her, "All you can give is everything you have."
In lieu of gifts or flowers, the family humbly requests those wishing to honor her life can donate in her name to the Susan G. Korman Breast Cancer Foundation. You can find more information regarding her Celebration of Life at https://www.dignitymemorial.com/obituaries/ft-collins-co/eva-mehrotra-10371780.

View More